Episodes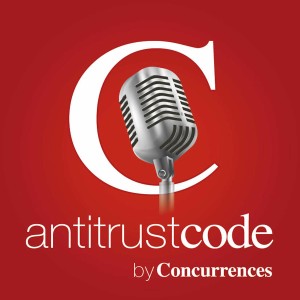 Monday Nov 29, 2021
Monday Nov 29, 2021
In this new episode, Eleanor M. Fox (Professor, NYU School of Law) discusses with Frédéric Jenny (Chairman, OECD Competition Committee, Paris / Professor, ESSEC Business School) Mergers & Acquisitions.
Video available on Concurrences Youtube channel
 Follow us on Twitter @CompetitionLaws and join the Concurrences page on Linkedin to receive updates on our next podcast episodes.
If you want to read more about this topic, check the Concurrences website where you can find all relevant articles:
- Pamela L. Taylor, Peter J. Love, Michael H. Knight, The US FTC announces its adjustments to the HSR Act threshold and determines which mergers and acquisitions must be reported to the federal government before consummation, 28 January 2020, e-Competitions January 2020, Art. N° 93565
- Jens Munk Plum, Prohibited mergers: An overview of EU and national case law, 3 March 2021, e-Competitions Prohibited mergers, Art. N° 87143
- Concurrences' webinar: Mergers & Acquisitions: How To Deal With Competition Requirements Before And After Closing?
- The EU Commission Opens An In-Depth Investigation Following Referral From Austria To Assess The Proposed Acquisition Of A Company Specialized In The Supply Of Customer Relationship Management Software By A Big Tech Company (Kustomer / Facebook)
- The US FTC Rescinds The 1995 Policy Statement That Limited Its Ability To Deter Problematic Mergers