Episodes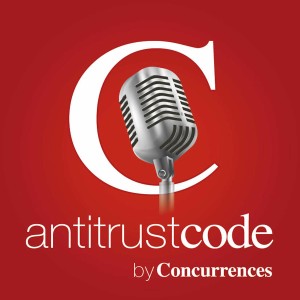 Thursday Jun 03, 2021
Thursday Jun 03, 2021
In this new episode, Jennifer Baker (EU Policy and Tech Reporter) is interviewing Gregor Langus (Director at E.CA) on the Can data accumulation lead to monopolization? What can be problematic? Is it possible for startups to compete against tech giants? What to expect in the next 20 years?...
Video available on Concurrences Youtube channel
Follow us on Twitter @CompetitionLaws and join the Concurrences page on Linkedin to receive updates on our next podcast episodes.
If you want to read more about this topic, check the Concurrences website where you can find all relevant articles:
- Heike Schweitzer, Frederik Gutmann, Unilateral Practices in the digital market: An overview of EU and national case law, 15 July 2021, e-Competitions Unilateral practices in the digital market, Art. N° 101045
- Giuseppe Colangelo, Viktoria Robertson, Kayvan Hazemi Jebelli, Antonio Manganelli, Antonio Nicita, Despoina Mantzari, Pedro Caro de Sousa, Virginia Pavel Dobre, Friso Bostoen, Daniel Mândrescu, Vikas Kathuria, Competition policy in the digital economy, May 2021, Concurrences N° 2-2021, Art. N° 100010
- Omar Vásquez Duque, Jörg Hoffmann, Can data exploitation be properly addressed by competition law ? A note of caution , February 2021, Concurrences N° 1-2021, Art. N° 98791, pp. 75-82
This podcast series has received unrestricted financial support from Meta. The opinions and judgments expressed by the speakers are entirely their own and do not necessarily reflect those of Meta, Inc.