Episodes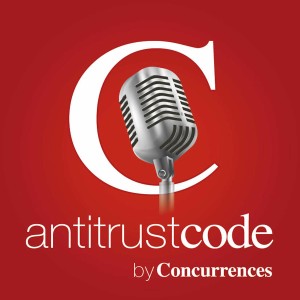 Wednesday Nov 10, 2021
Wednesday Nov 10, 2021
In this new episode, David J. Teece (Thomas W. Tusher Professor in Global Business at the University of California's Haas School of Business) is interviewed by Jennifer Baker (EU Policy and Tech Reporter) on "Dynamic competition and potential entry in the digital space".
Video available on Concurrences Youtube channel
 Follow us on Twitter @CompetitionLaws and join the Concurrences page on Linkedin to receive updates on our next podcast episodes.
If you want to read more about this topic, check the Concurrences website where you can find all relevant articles:
- Frédéric Jenny, Competition law enforcement and regulation for digital ecosystems: Understanding the issues, facing the challenges and moving forward , September 2021, Concurrences N° 3-2021, Art. N° 101662, pp. 38-62 
- Paula Ramada, Incentives to innovate in "product ecosystems", May 2021, Concurrences N° 2-2021, Art. N° 100689, pp. 34-43
- Jay Modrall, The EU Commission publishes a proposal of the Digital Markets Act to regulate the so-called "gatekeeper platforms", 15 December 2020, e-Competitions December 2020, Art. N° 99435
- Michele Giannino, The Italian Competition Authority fines a Big Tech company for abusive conduct in the digital markets (Google / Enel), 27 April 2021, e-Competitions April 2021, Art. N° 100994
- Thomas Höppner, Max Volmar, Phillipp Westerhoff, The French Competition Authority fines a Big Tech company €220 million for abuse of a dominant position through self-preferencing in the ad tech industry (Google AdX / Google DoubleClick for Publishers), 7 June 2021, e-Competitions June 2021, Art. N° 102324
This podcast series has received unrestricted financial support from Meta. The opinions and judgments expressed by the speakers are entirely their own and do not necessarily reflect those of Meta, Inc.