Episodes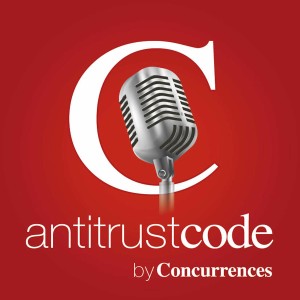 Thursday Sep 08, 2022
Thursday Sep 08, 2022
In this new episode, Jennifer Baker (EU Policy and Tech Reporter) is interviewing Giuseppe Colangelo (University of Basilicata - Potenza, Stanford Law School) on the definition of fairness.
Video available on Concurrences Youtube channel
 Follow us on Twitter @CompetitionLaws and join the Concurrences page on Linkedin to receive updates on our next podcast episodes.
If you want to read more about this topic, check the Concurrences website where you can find all relevant articles:
1. Konstantina Bania, Sean-Paul Brankin, Jean Cattan, Francis Donnat, Damien Geradin, Martin d'Halluin, Pierre Larouche, Theano Karanikioti, Alexandre de Streel, Joëlle Toledano, Pat Treacy, Daniel Zimmer, The Digital Market Act, September 2022
2. Oles Andriychuk, Diane Coyle, David J. Gerber, Pier Luigi Parcu, Amelia Fletcher, Jorge Padilla, Salvatore Piccolo, Philip Lowe, Maurits J. F. M. Dolmans, Daniel Zimmer, Juliane Kokott, Ariel Ezrachi, Maurice Stucke, Svend Albæk, Hanna Schröder, Competition Overdose: Exploring the Limitations, searching for the treatment, February 2022
3. Eleanor M. Fox, Liber Amicorum, Antitrust Ambassador to the World, Fairness as a Counterpoint to Efficiency in Competition Policy?, p.308, October 2021
4. Fatma El-Zahraa Adel, Fairness in EU Competition Policy: Significance and Implications. An Inquiry into the Soul and Spirit of Competition Enforcement in Europe, Damien GERARD, Assimakis KOMNINOS et Denis WAELBROECK (dir.), February 2021
This podcast series has received unrestricted financial support from Meta. The opinions and judgments expressed by the speakers are entirely their own and do not necessarily reflect those of Meta, Inc.