Episodes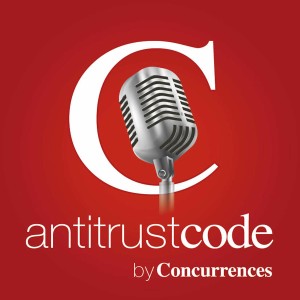 Friday Jun 11, 2021
Friday Jun 11, 2021
Concurrences has launched a special series dedicated to foreign direct investment, as part of the "Antitrust Code" Podcast. The podcast series aims to decode antitrust law and policy. Our guests discuss the latest news and topical issues in competition law and economics around the world.
In this new episode of the series, Marie-Anne Lavergne (Head of Unit - Foreign Direct Investment, DG Trésor) and Guillaume Nataf (Partner, Baker Mckenzie) are interviewed by Samantha Mobley (Partner, Baker McKenzie) on Foreign Investment Screening in France.
Video available on Concurrences Youtube channel
Follow us on Twitter @CompetitionLaws and join the Concurrences page on Linkedin to receive updates on our next podcast episodes.
If you want to read more about this topic, check the Concurrences website where you can find all relevant articles:
- Claire Vannini, Dimitri Guarneri, Foreign investment control: Analysis and practical views on the scope of the French and European mechanisms, August 2021, Concurrences N° 3-2021, Art. N° 101303

- Concurrences Webinar - 12th New Frontiers of Antitrust Conference #1 Opening keynote speech by Bruno Le Maire & Foreign Direct Investment Control, 8 June 2021
- Peter D. Camesasca, Horst Henschen, Martin Juhasz, Foreign direct investment screening in Europe : A comparative perspective on differences and commonalities within Europe, November 2020, Concurrences N° 4-2020, Art. N° 96871, pp. 268-272
- Al Mangan, Bruce Kilpatrick, Rona Bar-Isaac, Helge Heinrich, The OECD reports on foreign direct investment flow regulation in EU member states during the COVID-19 pandemic, 4 mai 2020, e-Competitions May 2020, Art. N° 95949
This podcast series has received unrestricted financial support from Baker MacKenzie. The opinions and judgments expressed by the speakers are entirely their own and do not necessarily reflect those of their institution/company.