Episodes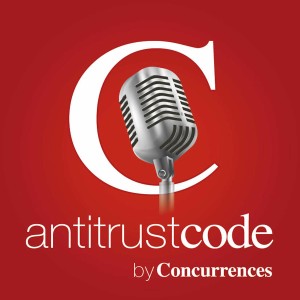 Thursday Nov 10, 2022
Thursday Nov 10, 2022
In this new episode, Jennifer Baker (EU Policy and Tech Reporter) is interviewing Alden Abbott (George Mason University) on Merger Control in the Digital Sector.
Video available on Concurrences Youtube channel
 Follow us on Twitter @CompetitionLaws and join the Concurrences page on Linkedin to receive updates on our next podcast episodes.
If you want to read more about this topic, check the Concurrences website where you can find all relevant articles:
1. Lesli C. Esposito, Amy Pimentel, David Saunders, The US FTC institutes court action against a mobile app company for selling consumer location information (Kochava), 29 August 2022
2. US Federal Trade Commission, The US FTC seeks to block a Big Tech company's acquisition of a popular virtual reality fitness app (Meta / Within), 27 July 2022
3. Pierre Larouche, Legislation on digital platform giants: The future of competition law?, February 2022
4. Frédéric Jenny, Competition law enforcement and regulation for digital ecosystems: Understanding the issues, facing the challenges and moving forward, September 2021
This podcast series has received unrestricted financial support from Meta. The opinions and judgments expressed by the speakers are entirely their own and do not necessarily reflect those of Meta, Inc.