Episodes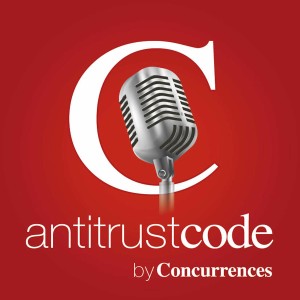 Thursday Jun 10, 2021
Thursday Jun 10, 2021
In December 2020, the European Commission submitted its proposal for a Digital Markets Act. The DMA aims to ensure that these digital platforms are operating fairly in Europe, but: Are current antitrust laws sufficient to cope with the development velocity of these platforms? Is it still possible to ensure fair competition on digital markets when there is an unequal understanding of the law (such as GDPR)?…
In this new episode, Jennifer Baker (EU Policy and Tech Reporter) is interviewing Carmelo Cennamo (Professor at Copenhagen Business School) on the Digital Markets Act objectives, overarching architecture & its implications for value creation in the EU. 
Video available on Concurrences Youtube channel
If you want to read more about this topic, check the Concurrences website where you can find all relevant articles:
- Heike Schweitzer, Frederik Gutmann, Unilateral Practices in the digital market: An overview of EU and national case law, 15 July 2021, e-Competitions Unilateral practices in the digital market, Art. N° 101045
- Concurrences Webinar - Will a one-size-fits-all digital markets act deliver for consumers?, 11 May 2021
- Daniel Fasquelle, Olivier Guersent, Christiane Féral-Schuhl, Marie Even, Laure de La Raudière, Jean-Luc Sauron, Linda Arcelin, Jean-Louis Fourgoux, Leyla Djavadi, Colette Bouckaert, Geoffroy Didier, Valéria Faure-Muntian, Emmanuelle Inacio, DMA/DSA: Has Europe really given itself the means to achieve its ambitions?, May 2021, Concurrences N° 2-2021, Art. N° 100023
- Alexandre de Streel, Pierre Larouche, The European Digital Markets Act proposal: How to improve a regulatory revolution, May 2021, Concurrences N° 2-2021, Art. N° 100432, pp. 46-63
Follow us on Twitter @CompetitionLaws and join the Concurrences page on Linkedin to receive updates on our next podcast episodes.
This podcast series has received unrestricted financial support from Meta. The opinions and judgments expressed by the speakers are entirely their own and do not necessarily reflect those of Meta, Inc.